Grimtasia (Grim Dawn Mod)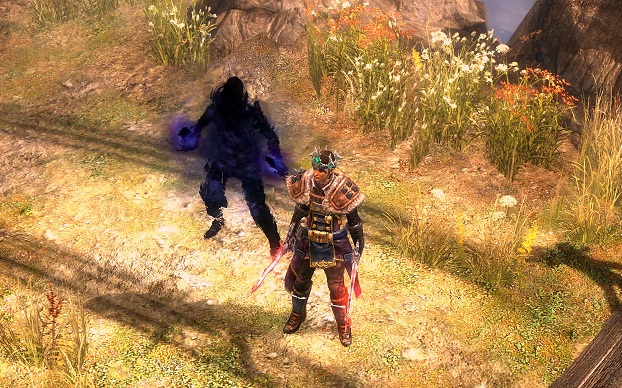 After downloading the above file, copy the "Grimtasia" folder located in the .zip file into your Grim Dawn Mod folder.
General
Level 60 Mastery Maximum
5 Skill points/LVL to Level 10, then 4/LVL to Level 20, 2 skill pts from level 90+
Maximum of 60 Devotion points (originally 55)
Major increase in stash size to 30 by 24
Decreased utility of energy potions (I want spirit to be more important)
Idle time set to 4 seconds (I always felt this was way to low)
Potion stack size set to 999 (more room for other stuff)
Added D2 Runes (but no recipes using them yet), Gems as augments
Added skill bonuses to many of the original classes to help balance them with D3 classes.
Monsters are being upgraded, larger groups, faster attacks, more health, more debuffs. Bosses will have more skills.
Soldier
New rank 9 skill called "Barbarian Lore"
Berzerker (Fighting Spirit 12), increase speed and duration
Hardened Spirit (Menhir's Will 16), increase health and energy regeneraton by 30%
Hard Training (Military Conditioning 10), +500 health and +30% health regeneration
Demolitionist
New rank 1 skill called "Gunslinger"
Advanced Technology (Blast Shield 12), +25% duration
Radioactive Decay (The Big One 12), adds poison damage
High Voltage (Stun Jacks 16), +25% radius
Cold Lightning (Full Spread 12), frostburn, 10% freeze chance
Occultist
Hellfire (Doom Bolt 12), +100% radius, adds burning damage
Spirit Soothing (Storm Spirit 12), +30% energy regen
Fanaticism (Bond of Bysmiel 12) +100 life regen
Nightblade
New rank 9 skill called "Summon Shade"
New rank 9 skill called "Mistwalker"
Arcanist
Aether Ray has piercing now.
Negative Inertia (Mirror of Erectes 12), +30% move speed
Prismatic Sphere (Conversion 10), +10% elemental/aether resist, +5% max elemental/aether resist
Dark Thoughts (Arcane 10), +10% cast speed
Enlighten (Inner Focus 12), +30% energy regeneration
Firestorm (Inferno 12), +6 Radius
Apocalypse (Devastation 16) +2 meters, +.2 meter ember radius, +25% duration, +100% embers
Shaman
Inquisitor
Necromancer
Crusader
Holy Day (condemn 16), +100% radius
Loyalty (Phalanx 16), +100% duration
Demon Hunter
Dark Cloud (Rain of Vengeance 12), +25% duration
Monk
Priest/Priestess
Name changed from "D3 Necromancer" to remove redundancy.
Bone/Ice/Blood Golems completely redone and are separate skills now.
Toxic Tips (Bone Spikes 16), adds poison damage
Witch Doctor
Spirit Dust (Spirit Vessel 10), restore 20% energy
Chattering Teeth (Fire Bomb 12), adds 2-4 bombs
Peaceful Trip (Enjoy the View 10), +100 energy/sec
Wizard
Armageddon (Meteor 12), +100% fall rate
Unrelenting Storm (Blizzard 12), 5% chance to freeze now
Barbarian
Designed to be a retro class in honor of the original D2
Mystic
Loosely based on a merge of the TQ Dream and Nature classes
Balance skill acts as a form of energy shield. Somewhat like the D2 Sorceress.
Dual wielding dagger combat form
Savant
This is meant to be a helper class when you really just want to focus on one mastery.
Wolf summons
Devious Contraptions
Knife Throwing